Home ownership can be challenging. It seems like there is always something around here that needs cleaning, fixing or improving. Sometimes Hippie and I just don't have the time or energy to get to any of it much less all of it. However, just because our home will never be perfect doesn't mean it can't always be magical.
Here are seven things that add magic to our home and our lives on a daily basis:
1. Lighting
This brass hanging pendant casts magical shadows in our guest room.
I am a big fan of chandeliers, pendants, candlelight, string lights and lamps and use all of them to set a magical mood in our home. Most of our overhead lighting is on dimmer switches so I can make it brighter if I need to for reading or some other activity or keep it low if I haven't gotten around to the dusting for a few days.
2. Books
My collection of Arthurian books flanked by magical dragon bookends.
Of course, I love to read books but they are also among my favorite home accessories. Not only do they add color and typography to a room but they contain and symbolize wisdom, adventure and possibilities. If that's not magical, I don't know what is.
3. Flowers
An arrangement of summer blooms from my garden brings the outdoors
into our home.
One of the easiest ways for me to add a little magic to any room in our home is to simply borrow some from our garden. The beauty, color and scent of flowers always has the power to brighten my day.
4. Art
Whether it is my creation or someone else's, I have always used art in my home to tell a story of hope, courage and resilience. Even when my house or my life is a bit messy, art has a magical way of getting me to look at the brighter side of life.
5. Music
Music Is Magic
Every now and then Hippie and I let the dirty dishes pile up in the sink, delay putting away our laundry or leave the bed unmade. However, we never go a day without listening to some good music so that makes us and our home magically awesome. :)
6. Cats
Our cats Bart and Blackie enjoying the window seat in our dining room.
Being owned by cats means we have scratches on our woodwork and we spend a lot of time vacuuming cat hair off of floors and furniture. However, through the magic of their beauty, affection and supreme confidence they have convinced us that they're worth it and they are.
7. Love
My latest chalkboard mural.
Hippie and I both believe that there is no more powerful magic than love. So as long as our home reflects what we love and comfortably accommodates who we love, it will always be a magical place to live.
I would love to know what makes your home magical. Please feel free to share your thoughts by commenting on this post.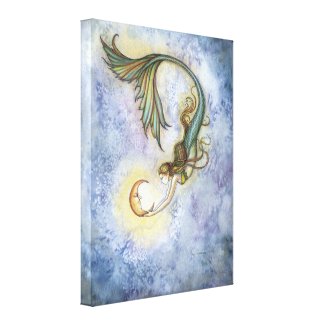 Deep Sea Moon Mermaid Wrapped Canvas Print
by
robmolily
See more Mermaid Canvas Prints at
zazzle.com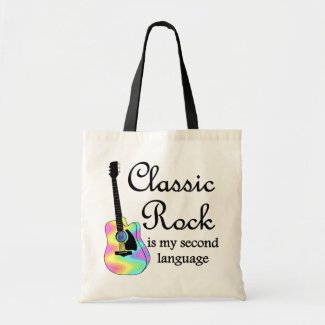 Classic Rock is my second language Budget Tote Bag
by
kchippie
Shop for other
tote bags
online at zazzle.com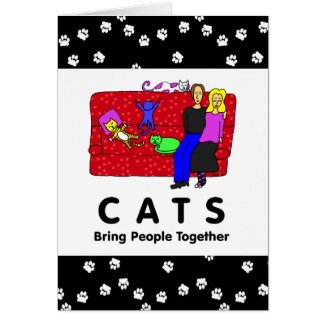 Cats Bring People Together Greeting Card
by
Victoreeah
Find more Cat Cards at
Zazzle