The Cabbage Garden Entrance
Our main garden here at The Cabbage is always going to be a work in progress. Mostly due to nature's seasons and cycles but also through our own efforts, it is constantly changing and evolving. So this garden tour is a journey through some of those changes.
Before we can visit The Cabbage Garden, however, we have to stop off at The Cabbage Garden Shed so I can pick up my gloves and some pruning shears because there is always weeding or trimming to do.
The Cabbage Garden Shed Exterior
I spruced up the exterior of The Cabbage Garden Shed last Summer, click here for full story and more photos.
The Cabbage Garden Shed Interior
The interior of the garden shed was redecorated in 2012. Click here to see before and after photos.
Okay, now on to the garden. One of the best places to get a full view of it is from the outside of the fence just behind the garden shed. Here's a couple photos from that vantage point in Spring:
The Cabbage Garden In Spring
Clematis and Ballerina Roses are among many flowers that bloom here in Springtime.
Click here to see more photos of The Cabbage Garden In Spring.
Of course, there are a lot of different places to explore and visit within the garden walls. One of my favorite things to do in Summer is sit on our garden bench or tree swing and watch the bees, butterflies, birds and other wildlife enjoy our flowers and trees.
Our Garden Bench In Summer
The Cabbage Garden Tree Swing
The Cabbage Garden is also a lovely place to visit in Autumn:
The Cabbage Garden Entrance In Autumn
And even though it is a lot of work, it is often difficult to leave.
Portal Back To Reality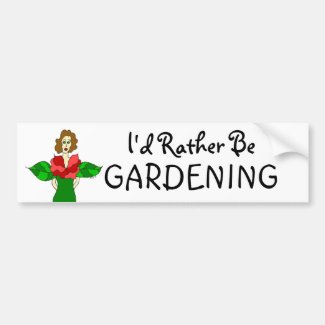 Garden Angel "I'd Rather Be Gardening" Car Bumper Sticker
by
Victoreeah
See more
Garden Bumper Stickers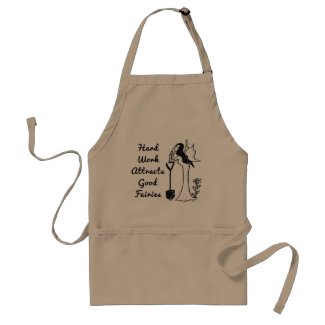 Garden Fairy: Hard Work Attracts Good Fairies Adult Apron
by
Cabagelow
Get your
cooking aprons personalized
from Zazzle.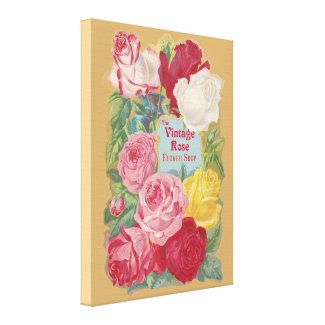 The Vintage Rose Flower Shop Sign Canvas Print
by
VictoriaVintage
Find other Floral Canvas Prints at
zazzle.com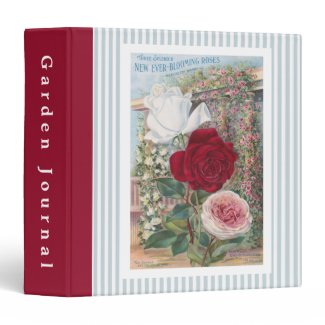 Ever-Blooming Roses Vintage Art 3 Ring Binders
by
VictoriaVintage
Make
personalized vinyl binders
using zazzle